Setting:
I am driving Kylie and Griffin to school (just to start out Griffin's day with a bit of joy instead of the usual drudgery of almost-walking-backward because you are walking so slow).
me
: I am frustrated because I have not lost any weight since Saturday!
Kylie
: You need to do the bridge for a minute at a time a couple of times a day. You know you HAVE to do MORE than just diet and exercise!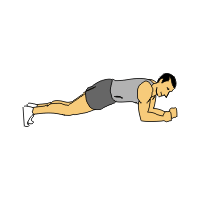 It's nice to live with my own personal trainer.